Service
For you, to make it work.
Your representative in Europe
High goals and substantive ambitions drive me every day to fight for them in the European Parliament. First and foremost, however, I am an MEP for the people in my home country. This idea is taken up by my parliamentary offices, which see themselves as service providers for you as a citizen.
If you would like to visit the Parliament in Brussels or Strasbourg, if you are currently looking for a suitable internship or if you are interested in my public relations work, you will find all the relevant information below. If you have any further questions, my staff is always at your disposal!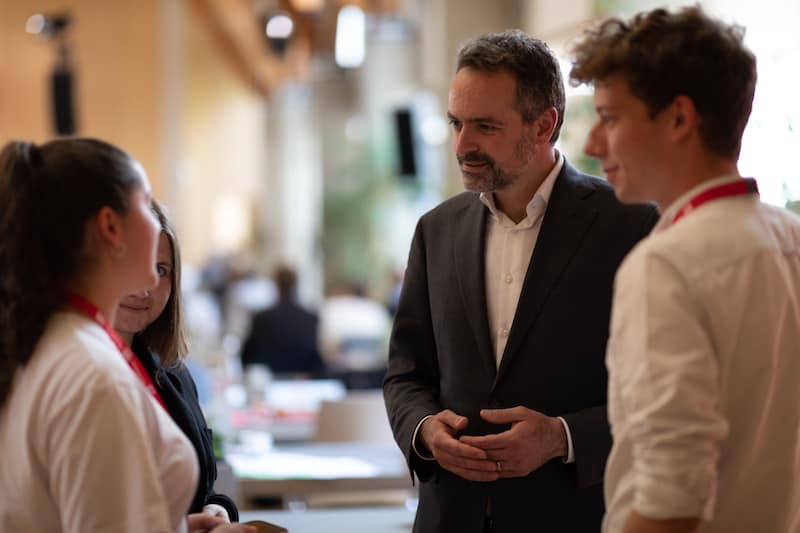 Visitor trips
The committees and political groups of the European Parliament meet in Brussels, while the plenary weeks take place monthly in Strasbourg – just around the corner, if you look at it from the perspective of Baden-Württemberg.
If you want to experience the European Parliament for yourself, why not visit me in Strasbourg with your tour group and get a first-class impression of what the work of an MEP and European politics looks like on a daily basis!
more about the visitor trips
Registrations for visitor groups run all year round via the homepage of the Visitor Service of the European Parliament. You can find it here.
If you are interested in meeting me personally during your visit to the European Parliament, please contact my constituency offices directly (rene@repasi.eu), indicating the size of the group and the desired date. Dates within the Strasbourg plenary weeks are usually eligible, you can find them below:
16.01. 23 – 19.01.23
13.02.23 – 16.02.23
13.03.23 – 16.03.23
17.04.23 – 20.04.23
08.05.23 – 11.05.23
12.06.23 – 15.06.23
10.07.23 – 13.07.23
11.09.23 – 14.09.23
02.10.23 – 05.10.23
16.10.23 – 19.10.23
20.11.23 – 23.11.23
11.12.23 – 14.12.23
If you have any further questions, please do not hesitate to contact my staff in the constituency offices. You can reach them at the above e-mail address or by phone on +49 721 4671 2831.
Internships and legal trainees
How does the office of a Member of the European Parliament work? How does the European legislative process work in practice and where do MEPs actually participate? And what is actually going on politically in the "capital" Brussels?
If these are questions that have always interested you or have been on your mind during your studies and you would like to find answers to them during an internship, then you have come to the right place.
Offer for legal trainees: We are accepting applications for 2023 & 2024.
In my office in Brussels, I would like to give trainee lawyers the opportunity to complete their electoral period.
As a trainee lawyer, you will primarily support me in my parliamentary work in the Internal Market and Consumer Protection Committee (IMCO), the Legal Affairs Committee (JURI) and the Committee on Economic and Monetary Affairs (ECON). In addition, you will also have the opportunity to gain an exciting insight behind the scenes of the work in a parliamentary office.
If you are interested in a varied job with a lot of personal responsibility in an international environment and would like to work in a motivated team, please send us your application consisting of a tabular CV and a letter of motivation as a PDF file, as well as the desired period of time to rene.repasi@ep.europa.eu. We will also be happy to answer any questions you may have by phone at +32 2 28 38466.
We are currently accepting applications for 2023 & 2024.
In principle, we cannot consider applications that will cover the period of the parliamentary summer recess, which is from July 25 to August 21.
Offer for internships: Currently all places are filled.
We are not advertising any more internships at the moment. Please feel free to check back here at a later date.
Press and Media
Dear representatives of the media,
please feel free to contact my constituency team for any inquiries or concerns at rene@repasi.eu or via phone at +49 721 4671 2831.
Below you will find some photos of me, which you are welcome to download and use as press photos. Information about myself and a current curriculum vitae can be found here. Voluntary disclosures about my income in addition to my parliamentary work in Brussels and Strasbourg can be viewed here.
Schreiben Sie mir Ihre Idee für ein besseres und gerechteres Europa!